Mike Pulchny – President
Sports have been a big part of my life ever since I was a little kid with family skiing in Vancouver, Little League baseball, high school sports where I graduated as top athlete and Carleton University where I am a 5 letter alumni in basketball and tennis. I continued playing tennis and coaching basketball in Ottawa with the Gloucester Basketball Association for a number of years and participated as a coordinator on their board. In addition, as a member of the Canadian Armed Forces (CAF) for over 30 years, I have participated on a number of CAF teams and boards in basketball, tennis, golf and skiing. In Ottawa, I was also president of the Canadian Armed forces National Capital Ski club where I pioneered the way forward to what it is today as the National Capital Ski club for CAF, RCMP and all Government of Canada employees. After I retired from the CAF, I continued to be involved in tennis with Pat, golf, skiing as a CSI instructor and now pickleball.
I believe I would be a good fit for the OPA Board. I have a lot of experience serving on boards associated with sports as well as in business. I know Ottawa well, am hooked on the sport, can bring added value and energy to growing the association and am willing to put my name and reputation on the line associated with the OPA.
Diana Dowthwaite – Vice President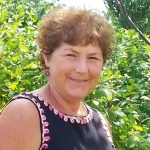 My husband and I joined the OPA this winter and took advantage of the lessons and leagues to learn more about this sport which has so quickly captured my interest and is now my newest passion. Sports have been a major part of my life both as a player and coach and learning this new sport has been an absolute pleasure. During my short "pickleball journey", I have learned new skills, exercised more and met new people, of all ages and skill levels. That is the beauty of this fastly growing sport, it is fun, challenging and provides opportunities for play at all levels. I believe strongly in volunteering and giving back, and as my long career with the federal government is winding down and my children are set on their career paths, I have the time, energy and skills to volunteer with an Association whose mandate and values resonates with me.
On the work experience side, I spent the first half of my career working in the various areas of government communications. At the mid-way point I moved into more senior management roles and with specialised management training advanced my career working as an executive in different departments delivering national programs within the health portfolio. During this 30 plus years work journey, I have gained experience in program delivery, strategic planning, financial planning, policy development and partnership building.
On the volunteer side, prior to children I was a Big Sister with the Big Sisters Association of Ottawa. While a Big Sister, I was also a Board Members for several years and led the fundraising and communications committee. With the birth of my daughters, I moved my energies into coaching soccer and volleyball teams. I have also volunteered at work leading fundraising efforts for Health Canada's Charitable Campaign. Most recently. I have been helping out the Association in coordinating a couple of the leagues.
Pat Bertrand – Treasurer
I've been very fortunate in that sports have always played a major part in my life and I have been involved in the sports community across the country as a player, coach, and referee. I've also participated on different committees. Just over two years ago a tennis friend introduced me to Pickleball and I was hooked! Not only to the sport itself but to the family that makes up the pickleball community. Awesome people. I would like the opportunity to give back to the Pickleball community and I believe my previous exposure within the sports community as well as my experience as Treasurer of the Queenswood Heights Tennis Club would be an asset to the OPA.
Stephanie Kawamoto – Secretary
I have been playing pickleball for around two years. I enjoy the sport on many levels: as a way to spend time with family, as a social fitness activity, as an extra-curricular means of self-improvement, and occasionally as an outlet for competitive energy. I grew up in a family that prioritized giving back to the community, a value that I continue to take to heart. I have volunteered in many settings, including schools, summer camps, a music program, a church, and a cultural centre. I am currently running the OPA facebook page and acting as Communications Lead on the League Balancing Committee. This will be my first experience on a Board of Directors, but I am committed to continuing my work for the promotion of pickleball, both in the Ottawa community and in general.
Rob Lutz – Outreach Ambassador
I was introduced to the game via my In-laws, and became addicted shortly thereafter! You can find me on the courts four or five days a week, and when people ask me what I do, I tell them "I play pickleball!" (and then explain the game to them and invite them to join my wife and me on the courts). My sports background is primarily volleyball, having been a coach/instructor of the game in the United States at the Division 1 University level as well as having started a Not-For-Profit organization of which I was the executive director for the first three years.
Jill Lutz – Communications Chair
Although I've only played pickleball for a year, I'm totally hooked! I have my parents to thank for introducing me to the game. I've participated in many competitive sports before, with my sports background being mostly marathon and triathlon. But those things have all taken a back seat to pickleball somehow. Pickleball is good exercise, and can be highly competitive, while still being fun. My favourite part of pickleball is the community – this sport brings together people of all age groups and backgrounds and has a tremendous social aspect to it that isn't present in other sports.
Lynn Campbell – Social and Volunteers Chair
I first volunteered ordering and selling OPA shirts with then President and excellent salesperson, Don Thompson. Building on that success, I agreed to serve on the board and now in my second year I am volunteer coordinator and chair of the special events committee. I see the OPA-APO evolving in interesting ways as it grows to meet the needs of all members. We need to hear the ideas of our members to make that happen. So let's talk on the benches and locker rooms and outdoors on the sidelines to make the OPA-APO even better.
Randy Hewlett – Tournament Liaison
My interest in becoming a Board member is quite simple – I want to contribute to the betterment of the OPA on behalf of all of its members. I have been impressed with the OPA since becoming a member last year. I have seen improvements in a number of areas that I feel have been for the overall benefit of OPA members, including the new color system designating levels of play, the coordination of leagues, website improvements etc. I have also been a league ambassador and recently involved with the league balancing committee. I want to help build upon these successes.
I believe that I have the leadership and organizational skills to be an effective Board member. On a professional level, I have worked in the federal civil service for nearly 30 years, including a number of years in senior management positions. I am currently a Director General with the Canada Revenue Agency, heading its Legislative Policy Directorate. I am bilingual and a university graduate with a Bachelor's degree in Accounting and Finance. In addition, I have served as a Board member of a condominium association for a number of years in various roles, including President and Treasurer. I am certified as a Board Director by the Condominium Authority of Ontario. I am well aware of the responsibilities of a Board member and of the challenges that come along with the position, but importantly the sense of community and accomplishment that such a position can also offer. On a personal level, I have been involved in sports all my life, recreationally and competitively. From the first time I played pickleball two years ago, I was hooked. Most people who know me on the court can attest to my "enthusiasm" for the game. I can assure you that I would bring that same level of enthusiasm with me as an OPA Board member!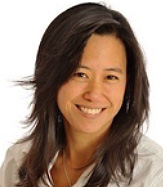 Evelyn Eldridge – League Director
I'm very fond of the Ottawa pickleball community and would like to contribute by offering my enthusiasm and love for the sport. I hope to provide fun, challenging and safe playing opportunities for all levels.