Diana Dowthwaite – President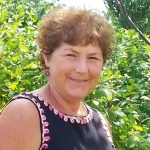 With the growing popularity of pickleball in the greater Ottawa area, I am really excited about the programming options the OPA-APO will be offering its members. I have sat on the OPA-APO Board for the past two years as Vice President and President and am looking forward to working with the Board and members to continue to develop and improve members playing experience.
Jim McLachlan – Vice-President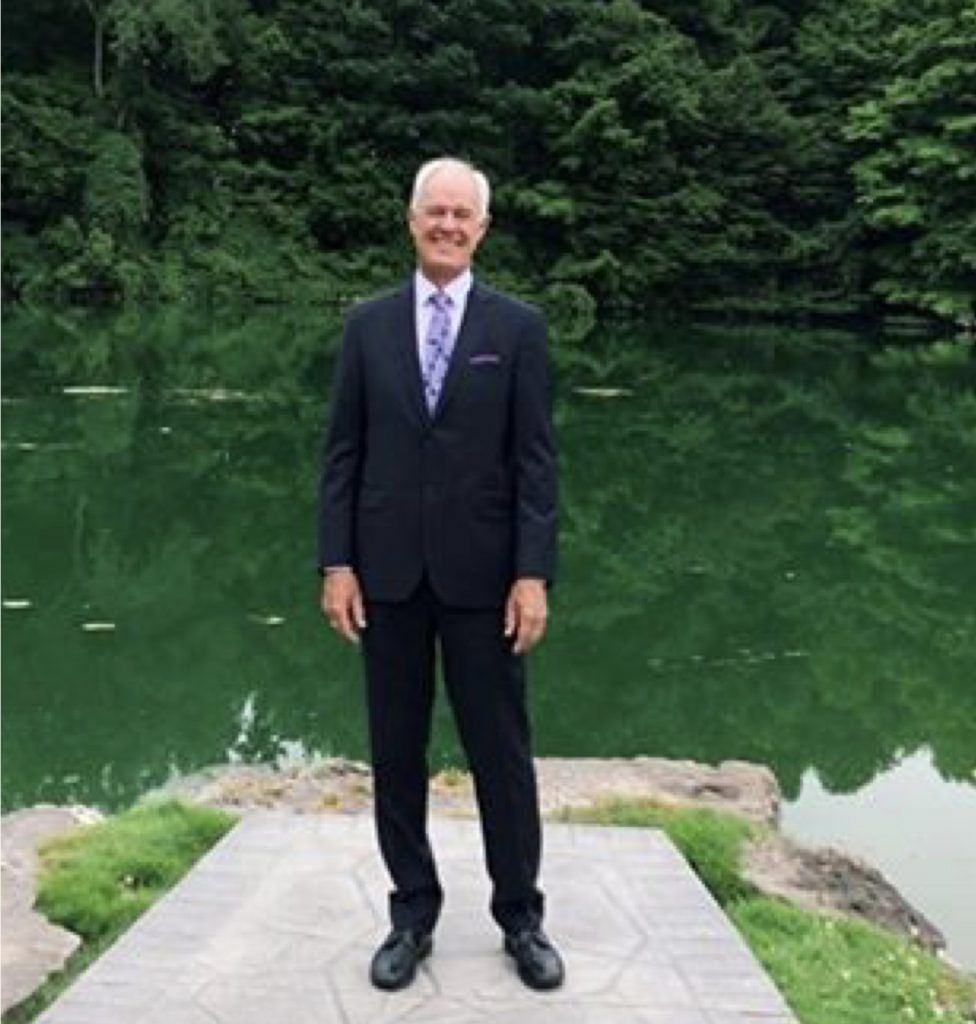 I think it was 4 years ago I walked into Dempsey to try a sport I knew little if anything about, on the recommendation of my sister who plays in the US. Having a long background in squash and badminton made the transition a little easier and I was quickly hooked. The people at Dempsey were very welcoming (Knud, Carol, Brian, Pat, the two Mikes) and I was impressed how supportive the community was. While I love the sport the freedom of time retirement brings allows me to pursue other my passions including wilderness canoe tripping, downhill skiing, all pitch, golf and travel.
Educationally I hold a Commerce degree from Queens. My career was about a 50/50 public sector-private sector split in financial and corporate management roles, finishing as an Executive in a small federal environmental agency.
Carl Goldman – Treasurer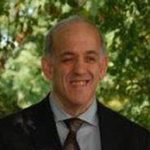 I was introduced to pickleball 3 years ago through a family acquaintance. Having played table tennis recreationally and competitively many years ago in Montreal where I grew up, I immediately became addicted to pickleball and joined the OPA-APO. Playing in the Ottawa/Gatineau pickleball community is extremely gratifying. It allows me to meet wonderful people and expand my circle of friends. I can't say enough about pickleball. Iregularly promote the sport to family and friends, and to new people I meet.
On the professional side, I am a Chartered Professional Accountant with 25 years of experience working for the Canada Revenue Agency, occupying several auditor and managerial positions. I retired in August 2017 as Manager of the Risk Assessment/Systems Development section in the International and Large Business Directorate.
Since my retirement, I have volunteered preparing income tax returns for seniors, disabled, and low income individuals in the Community Volunteer Income Tax Program offered jointly through the Chartered Professional Accountants Association of Ontario and the CRA. I am also a part-time instructor teaching Business Principles at Algonquin College, and volunteer as a league coordinator for the OPA-APO.
Lynda Morgan-Elson – Secretary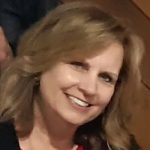 I have been playing pickleball for less than 2 years and am loving the sport and the pickleball community. Sports have been a significant part of my life, participating in a variety of sports such as volleyball, badminton, tennis, softball, and football, both competitively and recreationally. The comraderie and lifelong friendships derived from my participation in sports is what I value most, so I am thrilled to find a sport and new friends I can enjoy for many more years. My 31-year career with IBM is ending soon, which will hopefully enable me to spend more time on the courts and to promote this fantastic sport. My volunteering experience includes being president (and other positions) of an Ottawa badminton club, running softball leagues, and many years of volunteering and fundraising for my daughters' schools. I look forward to contributing to the success of the OPA and pickleball in Ottawa.
Sandra Milton – Advertising/Promotional Chair, Outreach Ambassador, Newsletter
I love sports and enjoy being with anyone that wants to get out and move! Many, many years ago I heard about pickleball and was invited to play in Florida but thought it a gimmick game. Somehow, I did play and caught the PB bug!
It is such a great sport when meeting people that have the same passion, spirit, desire and does not matter if they are competitive or not – who wouldn't want to have fun and stay in shape. I have met amazing people and experienced tournaments both in Canada and Florida. My desire is to be part of a great organization that is growing quickly and not discerning of age or cost. My other passions are rowing and kayaking.
Lee Redpath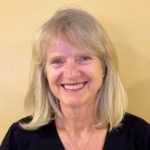 In late 2019, after 32 years, I retired from the federal public service. My post retirement life was spent biking, kayaking and swimming. In 2020 a friend started talking about this sport called pickleball – admittedly the name didn't encourage me to try it but a year later, a neighbour said there were courts in Manotick and that a group of us should give it a go. Well, I was instantly hooked! Suddenly the wonderful game took over my life and before I knew it, I was playing 5 times a week and other activities took a back seat.
I'm thrilled with the opportunity to sit on the Board of Directors for the OPA-APO and am grateful to be a part of an organization committed to enhancing the game for adults in Ottawa. While pickleball is obviously not just for retired folks, this is the group of people that I'm particularly interested in getting involved in this sport – from a health and social perspective, it's simply the best!
Lynn Tardif – Social Chair
Hi my name is Lynn and I'm a pickleball addict.
Having never played a racquet sport in my life, when I first saw pickleball beingplayed, I wasn't that impressed. I reluctantly started playing at the St. Francis drop-inbeginner leagues and quickly became a fan! I've played in the drop-ins at the community centres around town and then found the leagues that were offered by the OPA, and the rest is history. Now I play whenever and wherever I can.
Hopefully we can get back on track this coming September and get back to the new normal (darn COVID). I look forward to coordinating some leagues this coming falland helping out wherever I'm needed.
Mo Waja – Facebook
I began playing pickleball in the summer of 2020, in the Greater Toronto Area and Hamilton communities. A lifelong tennis player with a squash and, to a lesser degree, badminton background, it is a sport I took to (and became thoroughly obsessed with!) swiftly. Then, just a few short months into the game, I suffered a full achilles rupture — which was the catalyst for a long 5-month recovery process, healing, training, and re-learning to walk, run, jump and compete. Last summer, I re-entered the competitive pickleball scene, competing at the 3.5 level. It was in beginning my competitive pickleball journey that I was first introduced to Ottawa's wonderful, talented, and welcoming pickleball community. Since that time, I've increased my skill in the game, competing at the 4.0 level and now beginning to compete at 4.5. I've had the opportunity to play across Ontario and in Quebec, and was previously sponsored by Team HEAD pickleball. Today, I'm sponsored by Engage Pickleball (Team Engage), have begun to compete in the United States circuit, am a contributing writer with the Dink Pickleball, and spend the majority of my play and training time in Ottawa.
Beyond pickleball, I'm a marketing professional leading client marketing strategy at GALE partners, an international creative media consultancy. I'm also a professional speaker, marketer, author, and podcast host and producer. As a marketer, I've worked with personal, for-profit, and non-profit brands, developing successful storytelling and integrated communications strategy. As a speaker, I've spent thousands of hours coaching business professionals, non-profits, post secondary students, and campaign advocates in the art of professional speaking and communication — and have delivered sessions on topics ranging from marketing ethics in charitable fundraising to digital storytelling strategy, to personal and professional branding.
Paul Leck – Skills Development Coordinator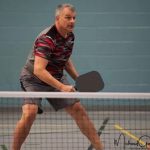 After 32 years in a high school science classroom and coaching various high school and club sports, I retired into the sport of Pickleball. I have been playing for just a year now and enjoy the challenge of learning new skills. Combining my love of teaching with my Pickleball addiction, I have taken on the new role of skills coordinator to ensure members can develop both player and instructor skills at all levels. If you want to share your Pickleball experience with others as a skills instructor, please email me at skills@ottawapickleballassociation.com
Michael David – New Member Placement Specialist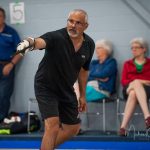 I have enjoyed being involved the Ottawa pickleball scene for a few years and have met some amazing people along the way. I have served in various capacities such as Ottawa ambassador, and am a former OPA board member. The sport has come a long way and continues along a positive trajectory guided by an excellent current leadership group. Please reach out to me if you're new to pickleball – I can help you figure out how to get started. membership@ottawapickleballassociation.com
Evelyn Eldridge – Executive Director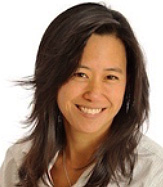 My role as Executive Director is to assist in the growth of pickleball in the Ottawa area by providing support and access to organized leagues, player development, private coaching and local tournaments.
I am always looking for new venues, initiatives and ways to promote Ottawa pickleball, so please feel free to contact me if you have ideas to share.
leagueplay@ottawapickleballassociation.com