Doug Orendorff – President and Secretary
I would like to be part of helping Ottawa realize its' pickleball potential by participating as an Ottawa Pickleball Association board member. I can help because I have helped other organizations: Algonquin College; the Somerset West Community Health Center and as a founding board member of Community Organizational Health. I can help by being a recreational pickleballer, while understanding those more competitive.
Pat Bertrand – Treasurer
I've been very fortunate in that sports have always played a major part in my life and I have been involved in the sports community across the country as a player, coach, and referee. I've also participated on different committees. Just over two years ago a tennis friend introduced me to Pickleball and I was hooked! Not only to the sport itself but to the family that makes up the pickleball community. Awesome people. I would like the opportunity to give back to the Pickleball community and I believe my previous exposure within the sports community as well as my experience as Treasurer of the Queenswood Heights Tennis Club would be an asset to the OPA.

Conrad Zeransky – Membership
I have been an active sports enthusiast for more than 40 years. Pickleball is one of my newer passions. Badminton has helped with the hand-to-eye co-ordination that is needed to play a fast and exciting game. But there is room for improvement! I am hopeful that more tournaments will see me involved as both a player and as a volunteer.
Catherine Aalders Denault – Chair Communications Committee
After many years in retail management and the HR field, it is so refreshing to be involved in the fantastic sport of pickleball. I have always been active in physical activity and for 25+ years, taught aerobic fitness and dance as my avenue for release from a very hectic career. When I was introduced to this sport, I was quickly addicted, not only to the game itself, but to the community of people that I have met and associated with in many parts of Canada and the US just from playing pickleball.
From day one of introduction, I have been an avid player, participant and volunteer in many pickleball activities, tournaments, Seniors Games and OPA events in Ottawa as well as pickleball venues in Florida and many other US destinations.
I've enjoyed creating for the first time the OPA monthly newsletter "Paddle Talk" to further develop and recognize pickleball in the Ottawa area. I travel extensive promoting pickleball in the Ottawa, Canada's East Coast and the US through my Premium Pickleball business as an ONIX Pickleball court dealer, as well as representing five other paddle companies. It gives me great pleasure to help a player choose the right paddle to further improve their game.
In September 2017, I was nominated and awarded a Board position with the Pickleball Association of Ontario (PAO). It will be my responsibility to manage the membership, as well as communication to the members re the provincial annual tournament.
My desire is to not only continue to create awareness of this great sport of Pickleball but to inspire others to join us, that are already enthusiasts, which will just further the growth in Ottawa and surrounding areas. Being involved in the Ottawa Pickleball Association and provincially with the Pickleball Association of Ontario, I am confident more doors will be open to better serve you as members and encourage others to become involved in the OPA as well.
Rob Lutz – Chair Skills Development Committee
I was introduced to the game via my In-laws, and became addicted shortly thereafter! You can find me on the courts four or five days a week, and when people ask me what I do, I tell them "I play pickleball!" (and then explain the game to them and invite them to join my wife and me on the courts). My sports background is primarily volleyball, having been a coach/instructor of the game in the United States at the Division 1 University level as well as having started a Not-For-Profit organization of which I was the executive director for the first three years.
Jill Lutz – Liaison Special Events Committee
Although I've only played pickleball for a year, I'm totally hooked! I have my parents to thank for introducing me to the game. I've participated in many competitive sports before, with my sports background being mostly marathon and triathlon. But those things have all taken a back seat to pickleball somehow. Pickleball is good exercise, and can be highly competitive, while still being fun. My favourite part of pickleball is the community – this sport brings together people of all age groups and backgrounds and has a tremendous social aspect to it that isn't present in other sports.
Lynn Campbell – Vice-President
My passion for the sport of pickleball is well known to my friends, family members and people I meet wherever I go. I have played pickleball on the top deck of a ship crossing the Pacific Ocean, in the small towns of Perth and Newboro beside the Rideau Canal, in Toronto and of course, in many places indoors in Ottawa. One of my goals in 2017/2018 is to play at every venue in Ottawa including those in Orleans and Stittsville. It was at Dempsey, Minto and Richcraft that I first started to play as a beginner two years ago and I thank all those who welcomed me and gave me tips on how to improve.
I joined the OPA two years ago and took advantage of the clinics and leagues to learn even more. In the past year, I have started a successful program at Nepean Sportsplex bringing in many new players and I have volunteered to order and sell OPA apparel.
The OPA has much to offer players both recreational and competitive. I will continue to bring my social skills and playing experience to grow the association and the sport by attracting new players, building on skill development and listening to the ideas of all the members and players, both new and experienced.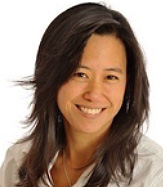 Evelyn Eldridge – League Director
I've been playing pickleball for a couple of years now and as advertised, I've been caught by the pickleball bug. I'm very fond of the Ottawa pickleball community and would like to contribute by offering my enthusiasm and love for the sport. I hope to serve as a board member with a goal of promoting fun, challenging and safe playing opportunities for all levels.