League Coordinators will be added to BenchApp with "Assistant" privileges. Please do not add or remove players from your roster. This needs to be managed by the League Director to ensure that players have paid and gone through the appropriate colour assessment procedure.
Calling Spares
You will need to call spares each week either after all players have responded IN or OUT or 2 days before play. Some players do not respond to BenchApp, so please warn them that if they do not respond early enough, their spot may be taken by a spare.
To call spares, click on "Up Next" on BenchApp

Scroll down to the bottom of the page and click on "Invite Spares"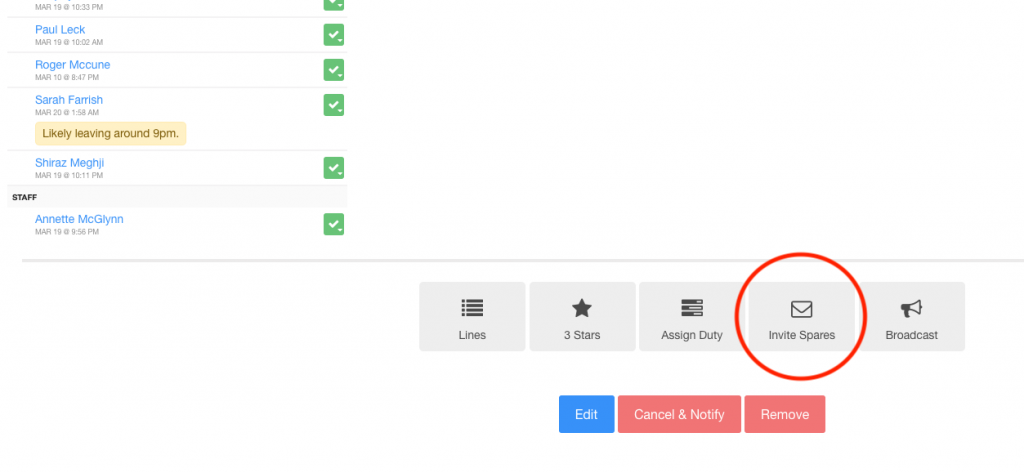 You must SELECT ALL spares and invite them at the same time. Please do NOT pick and choose players to invite. We must always give a fair chance to all spares to attend.
Broadcast for Communication
You can email players through BenchApp. If you send a message to your whole group, please include the League Director so that they are aware of what is going on with the leagues.
STEP 1- Open the team page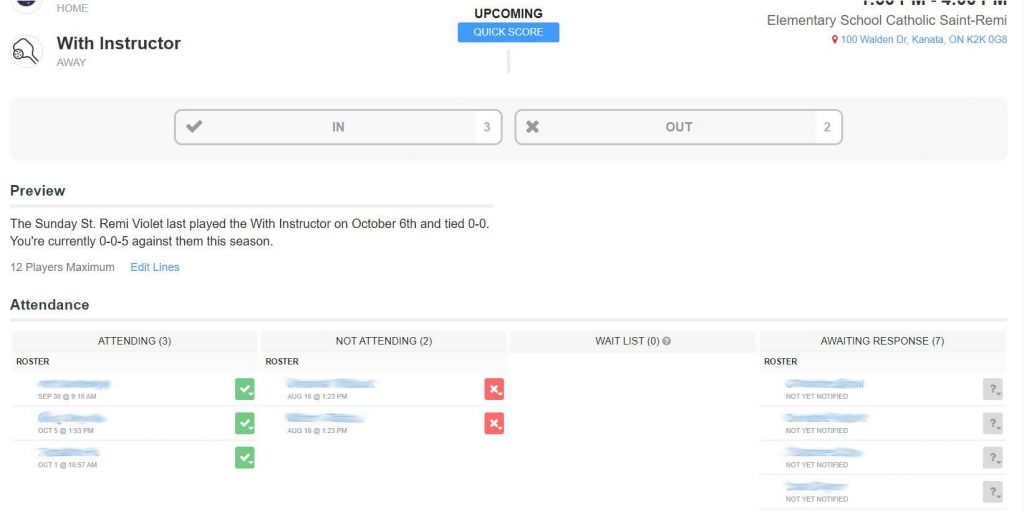 STEP 2 – Choose Broadcast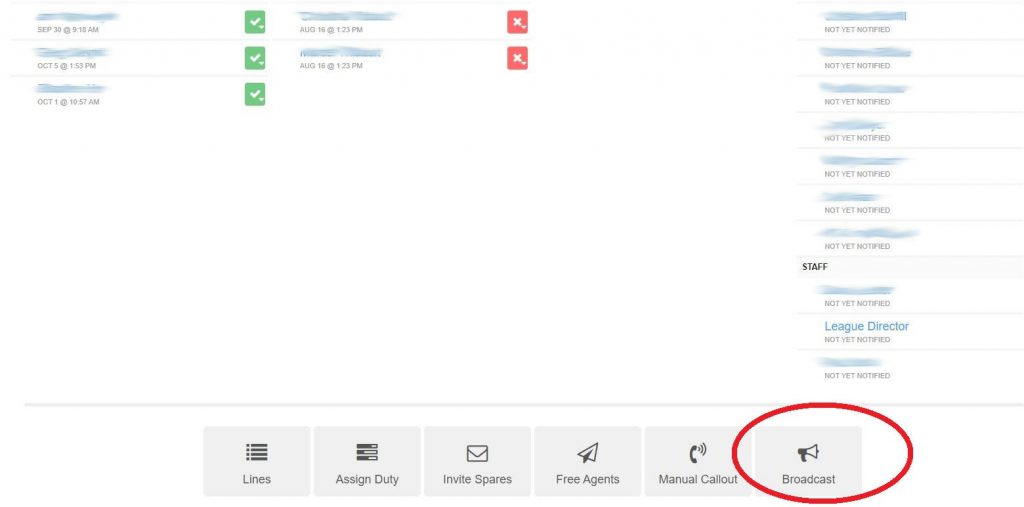 STEP 3 – select Email and CC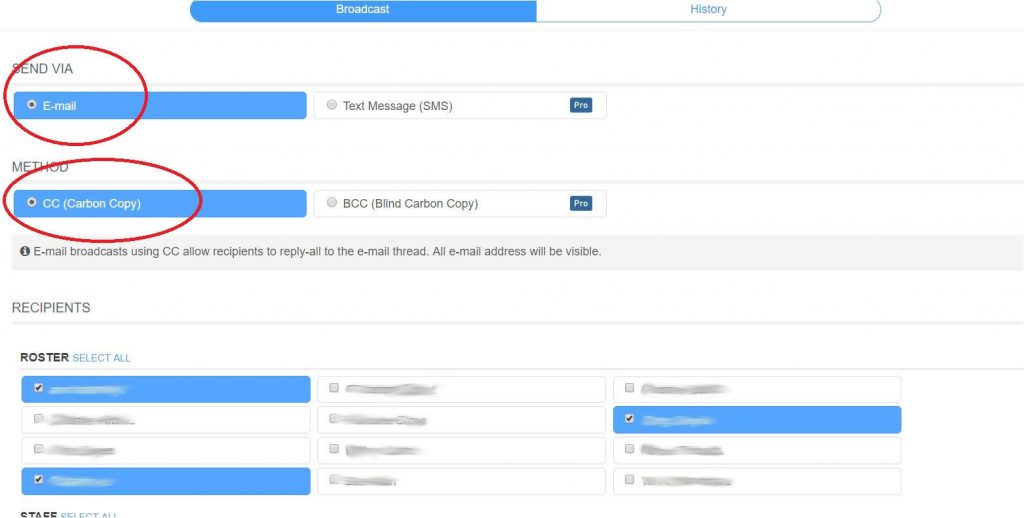 STEP 4 – Use Select All in each category to send it to everybody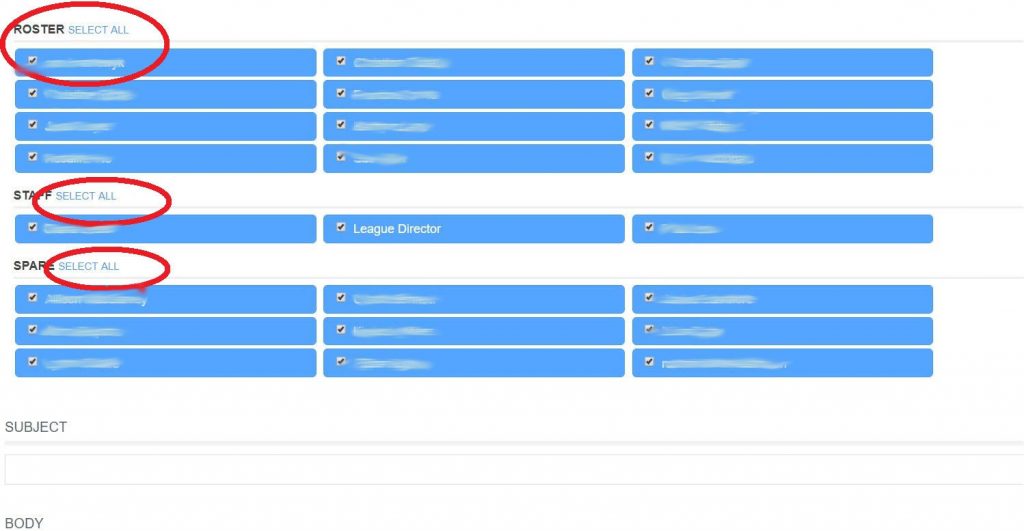 STEP 5 – Fill in Subect line, Body, and finally click "Send as e-mail"